Guest Post by Reed Gallagher Photography
Houston Wedding Photographer, Reed Gallagher, is a familiar face here at The Farmhouse. We were thrilled when he reached out to us about sharing images from a Farmhouse wedding and explaining everything a bride needs to know and consider about having a First Look. Here are his thoughts!
Hi friends! You are getting married at The Farmhouse and oh what a day it will be! The Farmhouse is one of my absolute favorite venues! Natural light in the chapel + beautifully manicured lawn = photographer's dream! And the gorgeous covered porch is the PERFECT setting for a first look!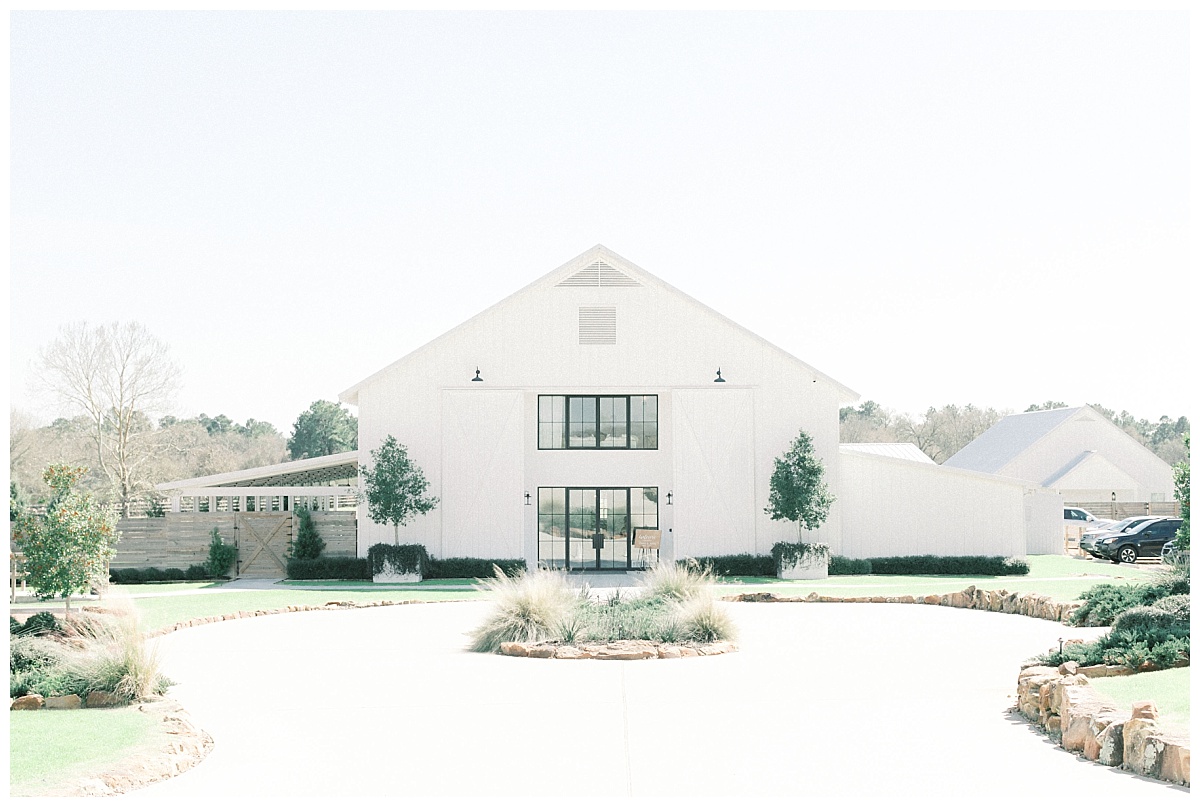 Let's talk all about a first look! When I first started shooting weddings, I really was more of a "traditional" guy: grooms should see their bride for the first time when she walks down the aisle.  It seemed that was what many brides were doing and well, it is what my parents and grandparents did when they got married, and their stories are so inspiring. But then I experienced a shift. Brides were moving toward first looks and I saw what transpired.
Confession: Now I am a huge fan of first looks! First looks have become my favorite part of the wedding day! Stay with me here while I explain all about a first look and the benefits of this romantic tradition. Here are the top five reasons why you should consider a first look.
Intimate Moments, Forever Memories
First looks allow intimate time on your wedding day with your man. When you walk down the aisle to your groom, he is stunned at your beauty but he can't even tell you right then and there how amazing you look. He can't immediately embrace you, touch you and whisper in your ear that he loves you. You have to wait until after the ceremony for him to express those emotions. The first look allows for these intimate moments to happen and be forever etched in your mind as some of the best moments of your life.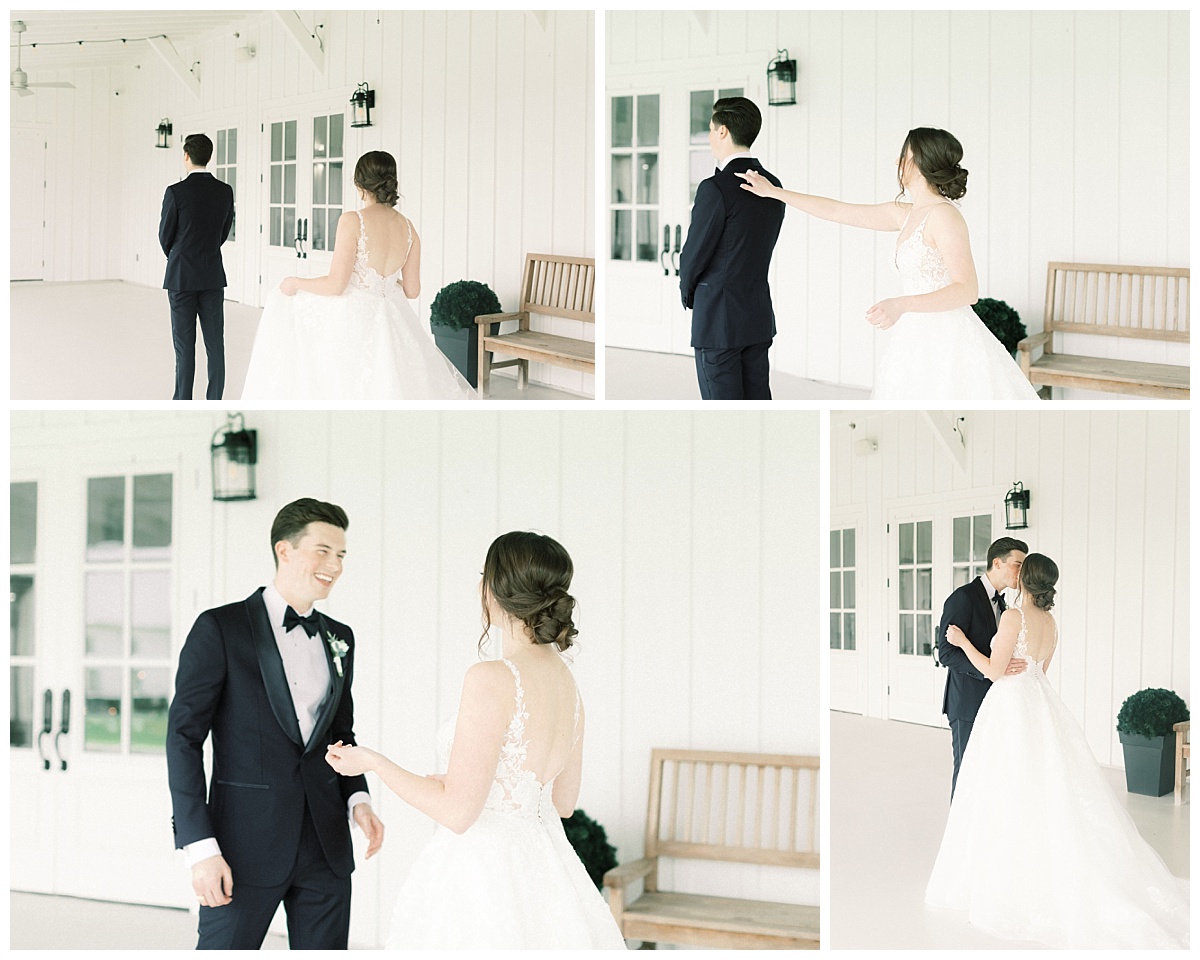 Your Only Time To Be Alone
First looks are the only time on your wedding day you will be together alone. It is the moment true intimacy can happen. The raw emotion, the tears, the joy and laughter during this moment will put you in the perfect mood for your romantic portraits. Normally portraits are a little rushed after the family formals, and it can be hard to really get back into that "lovey dovey" mode, especially with family around! When you have just shared your first look, you're READY to love on each other. I always capture some super sweet images during those moments!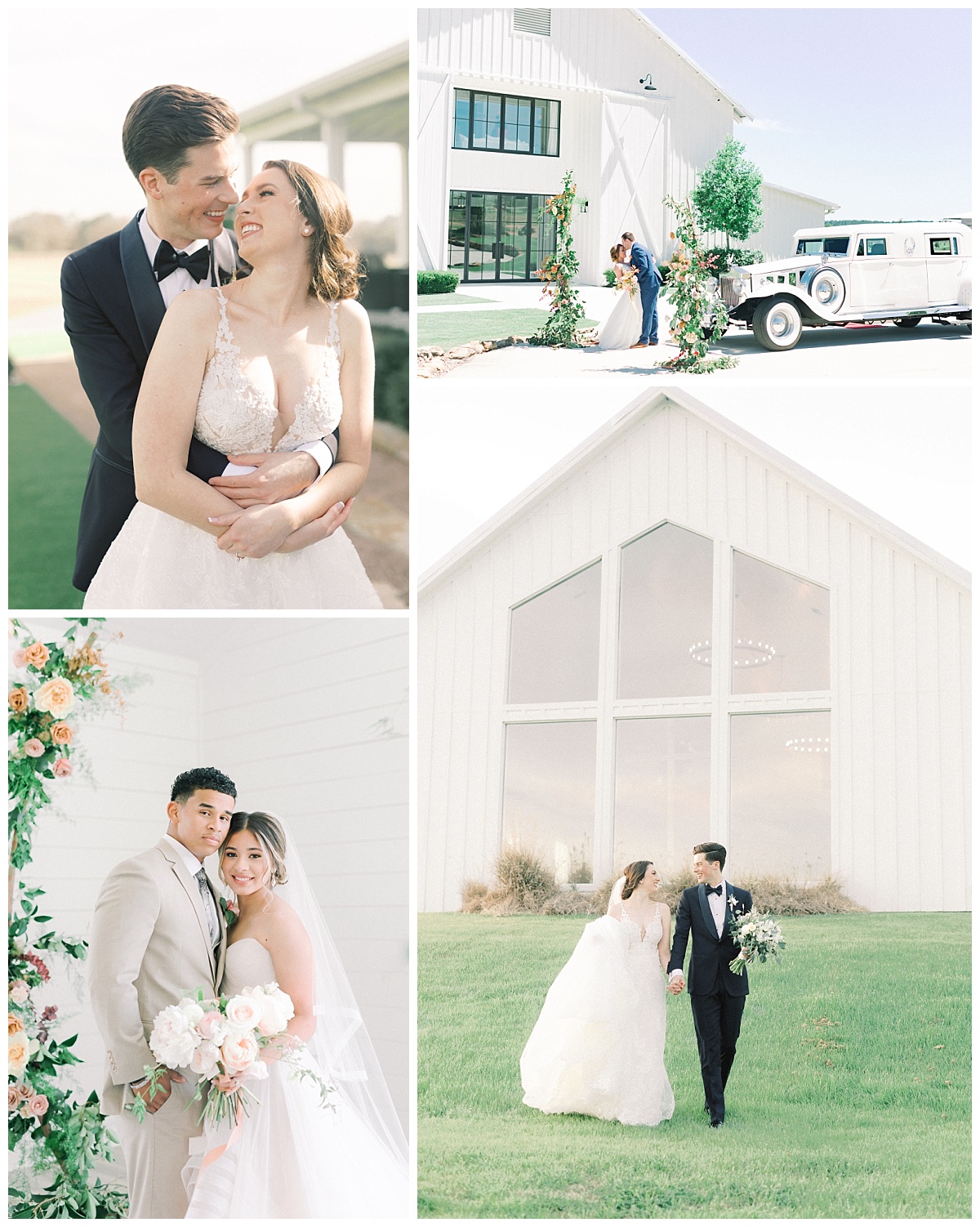 Everyone Becomes A Little More Relaxed
Everyone has expectations and anticipation about the groom's first reaction when his beautiful bride walks down the aisle. All those faces staring at him waiting to see if he will smile, or cry or laugh. It is so much pressure! And it is the farthest thing from a private, intimate moment. Seeing each other before the ceremony helps to calm your nerves. It allows you to let go of any stress or anxiety. The emotions turn into pure joy and excitement and allows you to just be present with each other. After you see each other, you begin to relax and truly savor each moment.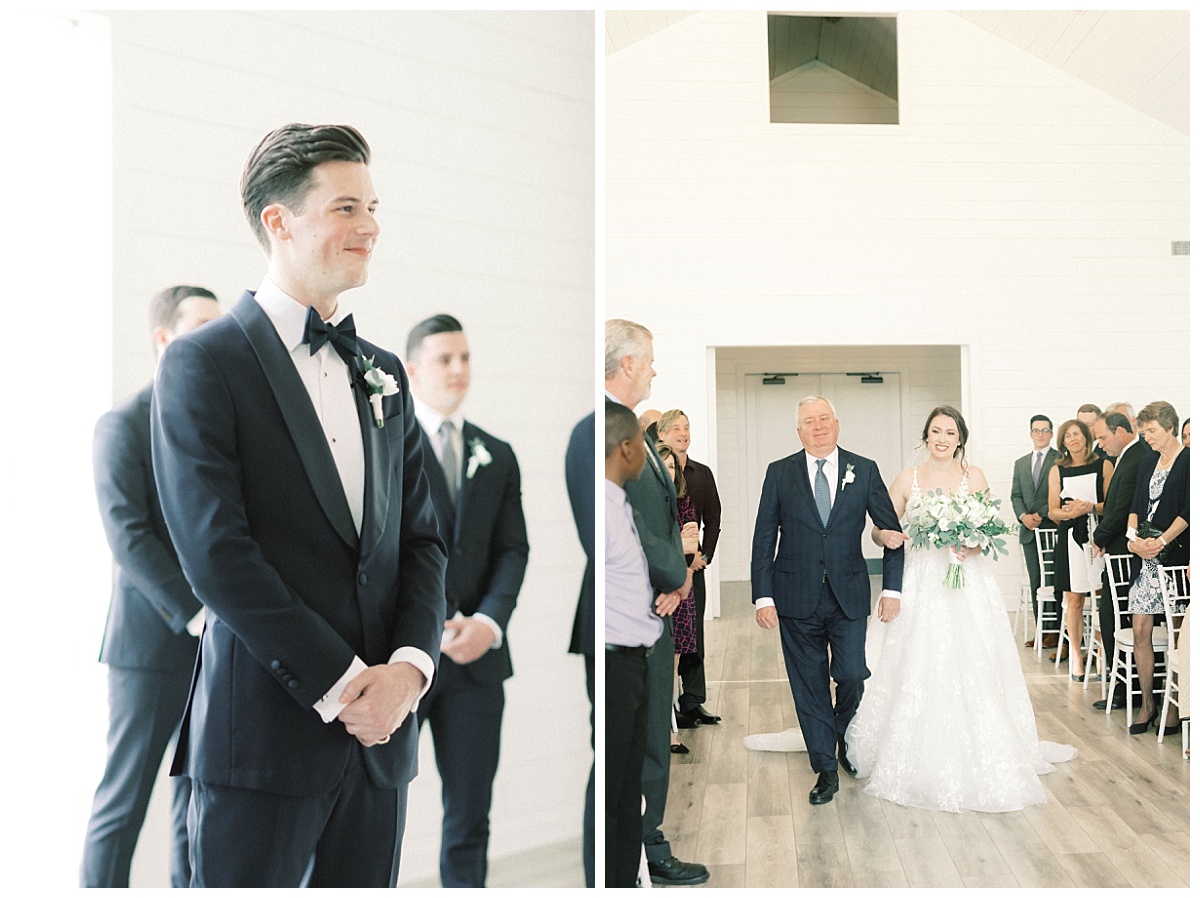 40% More Portraits
You're investing a lot into your wedding photography. With a first look, you'll receive 40% MORE portraits of the two of you. So why not get more bang for your buck. These photos will forever decorate the walls of your home. Building a first look into your timeline allows for more time for portraits of just the two of you capturing each intimate and romantic moment.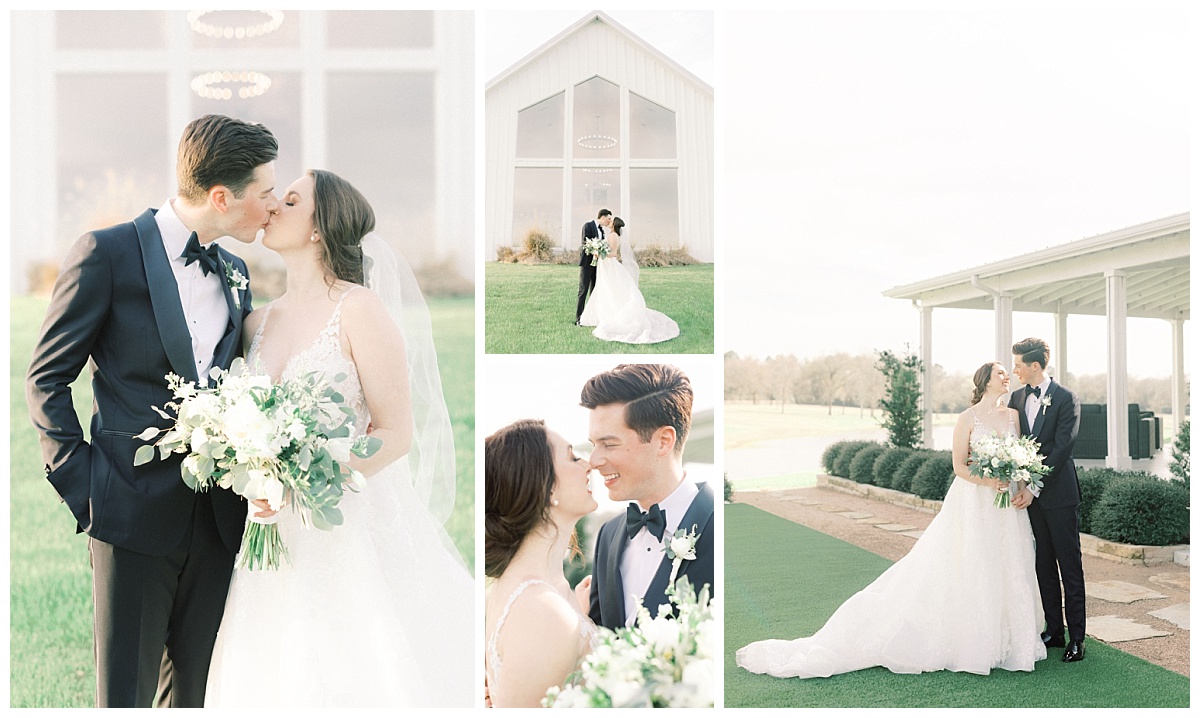 Your Get To Your Reception Faster
If you have a first look, we can capture full bridal portraits before the ceremony. You get to start celebrating with your tribe together as a couple. Time is built into the wedding day timeline so we are not rushed. And, it means less time needed after the ceremony so you can get to your reception sooner and let the party begin!

So there you have it – all about a first look. Five reasons why I love a first look and why you should consider it. But don't forget, it is not a requirement! You do you! Trust that the RGP team will capture every emotional exchange between you and your groom during your wedding day!