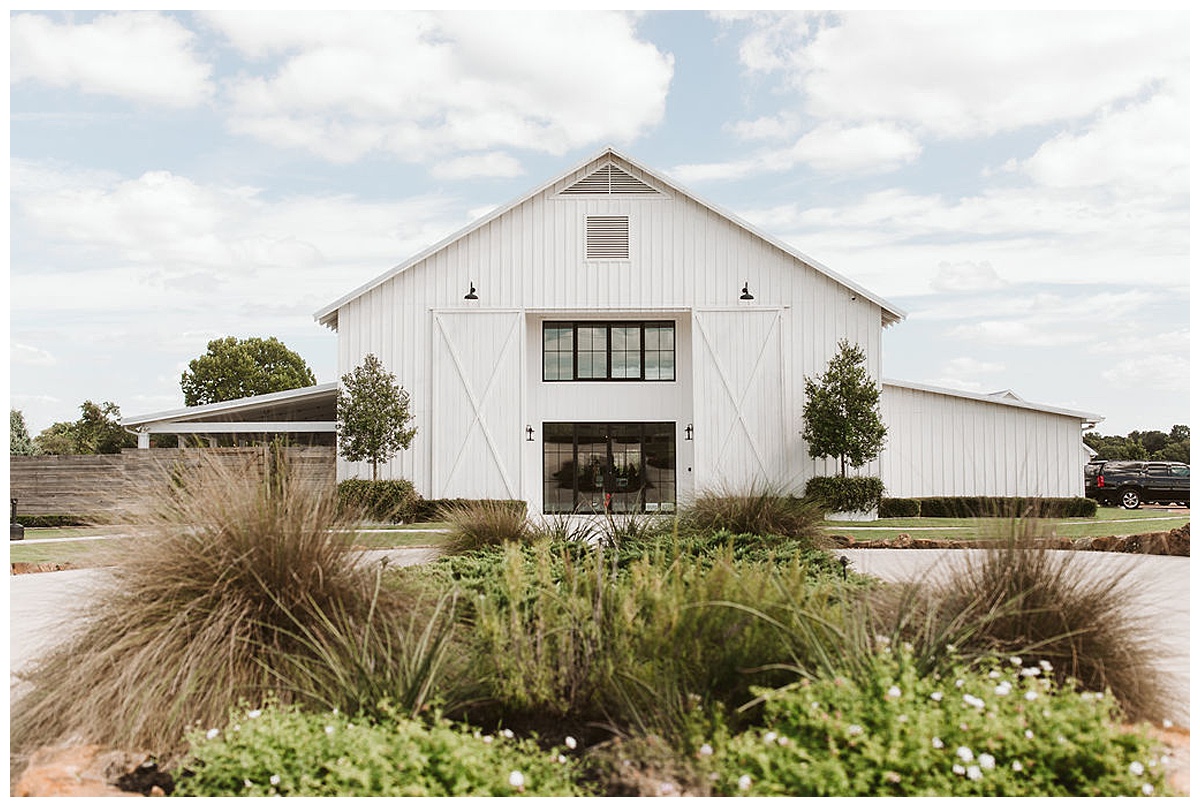 Photo Credit: Ali Minetree Photography
The feelings behind any love story can only be shared and felt through the protagonists of said story.  With that in mind, this love story is unlike no other… it begins with our groom putting pen to paper and gathering memories of how their love story began:
Like many couples, it started with a common interest. A love for running, hiking, and exploring the outdoors transformed from friendship into a relationship. Hours spent talking and laughing, from the serious to the inconsequential that formed the foundation of our relationship. It wasn't one moment, but a growing love that brought us together.
In October, when Hillary's love of her life– her dog Willie– came scampering down the stairs to the rose covered floor, with a ring attached to his collar, we both knew that we were meant to take the next step in our journey. Anxious to get married and with Hillary's other love, teaching her 1st grade students, we knew a summer wedding was our best option. We began planning for a wedding a short 9 months from the moment she said yes, with a clear vision of what mattered most; finding the right venue.
After driving all over the Houston area, we had found many venues we liked, but not quite the special, magical one. That's when we decided to venture to The Farmhouse. But it wasn't without obstacles.
As a teacher, Hillary couldn't get off work, so she sent Steve and both of our mothers to check it out. While sending pictures back of the venue, Hillary declared without stepping foot in the building, that this was the one. A beautiful, spacious venue and chapel. We wanted the feeling of getting married outside, in luscious scenery, without actually having to sit through the dreaded heat and humidity of a Houston summer. Once we saw The Farmhouse, we fell in love with the all-white look, with the hints of greenery.
Our dream wedding was set. And then COVID hit…
At first, we reassured ourselves. Surely, this couldn't last until July. We have time, we'll just delay planning until it looks better, and we'll be okay. As the days passed, we actually thought we were going to be okay. In Houston, the cases were going down, and experts were predicting a summer lull before a 2nd wave in the Fall. We transformed into mini-epidemiology experts, checking the stats, looking at the models. And for a period of time, all looked okay. That is until three weeks before the wedding. COVID cases ramped up and Houston quickly became a hotspot.
We had our moments of panic, of devolving into a pure freak out. But we quickly pulled ourselves out of it as a team, and tried to remain calm and clear headed. We began taking a military like approach to the problem in front of us; running through a myriad of scenarios and different options. We had four different lists of guests, ranging from just us and a handful of family to a slightly slimmed down version of our original vision.
We went into preparation mode, to make sure that we had a safe environment for ourselves and our guests. We had masks, hand sanitizers, spacing, signage, cleaning, and just about everything that we could control. Anything and everything that we could do, we did it. And the staff at The Farmhouse was right there by our side. They stepped up during this time and went out of their way to make sure that safety was the forefront of our wedding. They met virtually with us every week, going over every detail of the wedding preparation, offering suggestions, updating us on government orders, and installing air filtration, sanitizing stations, and more.
We quickly came to terms that our dream wedding wouldn't occur exactly how we had envisioned it. From the beginning, we sat down and outlined what was most important to us and we stuck by that. We knew that if we had to adjust cake cutting, or dancing, or the ceremony a touch, it wasn't a big deal. We'd already come to terms with that. We consulted with our families on all decisions, but in the end, we only made decisions that we were comfortable with.
The hardest were those who couldn't come or we didn't want them to expose themselves because of their vulnerability.
One decision we made early on was to be straightforward with our guests. We knew these were unusual times so we wanted to be upfront and honest with what we could control and what we didn't. In the weeks leading up to the wedding, we outlined all of our procedures and precautions and sent them out to every potential guest. We also made it abundantly clear that we wanted everyone to do what was best for them. We didn't want anyone uncomfortable at our wedding, so we made it clear that our feelings wouldn't be hurt if someone chose not to come and that we completely understood.
Our friends were rock stars. Steve went through 5 new groomsmen and a new best man, because many of his original groomsmen were coming from out of town and all of these travel restrictions started popping up. That was a difficult challenge, but it also showed what wonderful friends we had. We replaced groomsmen the week of the wedding. But no one batted an eye, because friends stepped up and filled those roles.
When the day arrived, a mixture of excitement and nervousness presided over us. Not the normal anxiety from a wedding, but the 'what ifs' from a wedding during COVID. We'd have moments of angst, but leaned on each other, our family and friends, and the procedures we'd set up. Once the wedding began, those thoughts and angst largely drifted away. We had the wedding of our dreams. Surrounded by friends and family that came through for us when it counted.
The magical moments, seeing Hillary walk down the aisle in a stunning dress, saying "I Do" in front of a room full of friends–who we might not quite have recognized with masks over their face–, and having our first dance are all things we won't forget. The moments we shared with our close friends. It was more than we could have imagined. Our bond strengthened because of all that we had been through to get to that moment. The gatherings, cake cutting, and even dancing might have been a little different. But it was special. It was our wedding in our own unique way. We had a moment that we'll never forget. A story that in forty years few will understand or believe.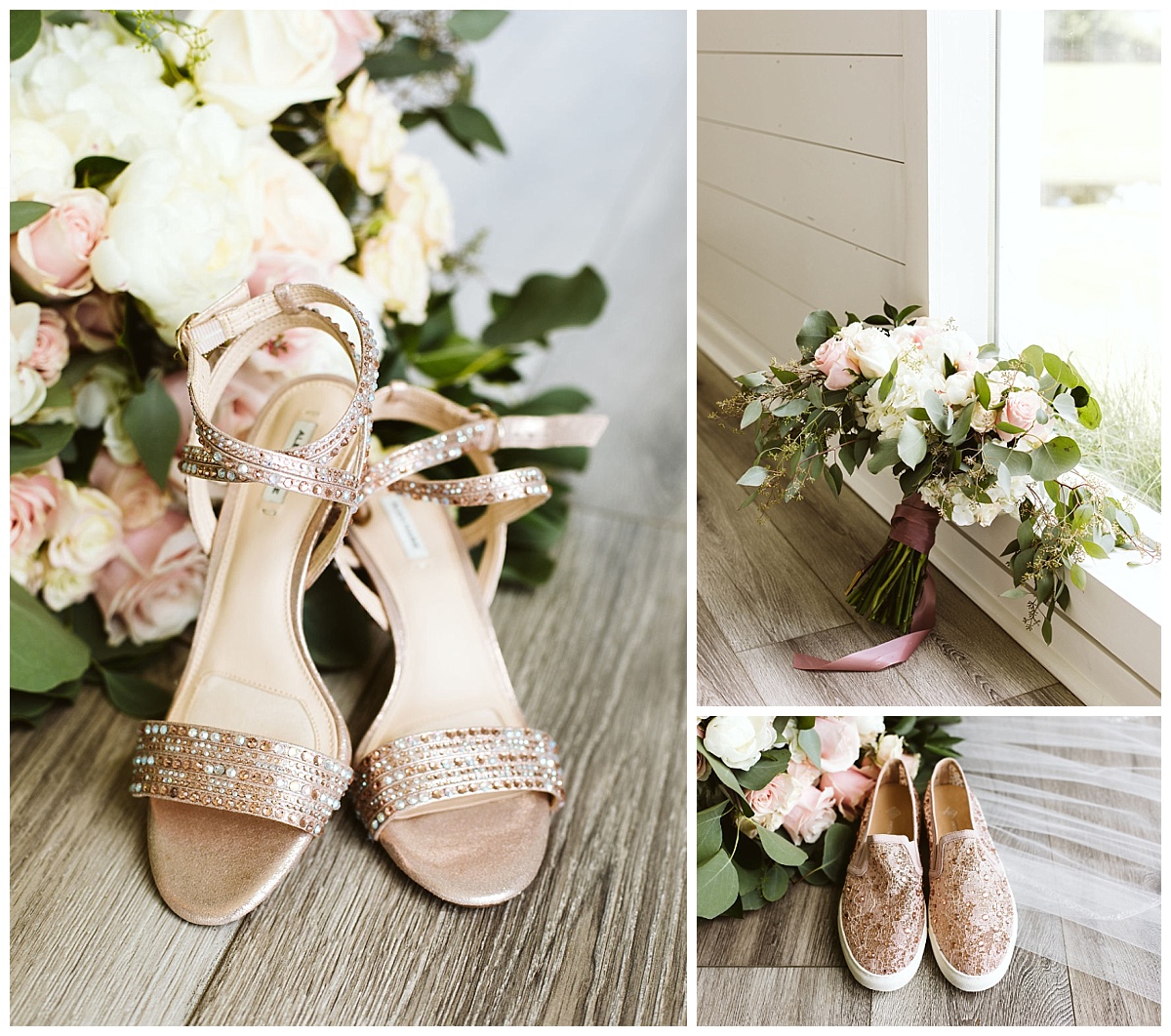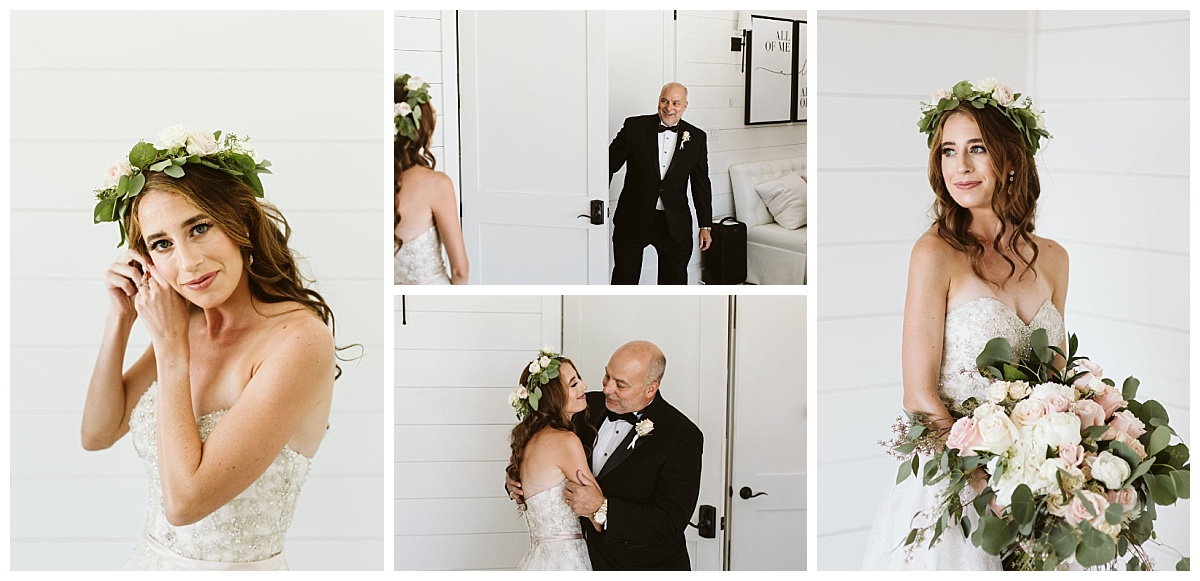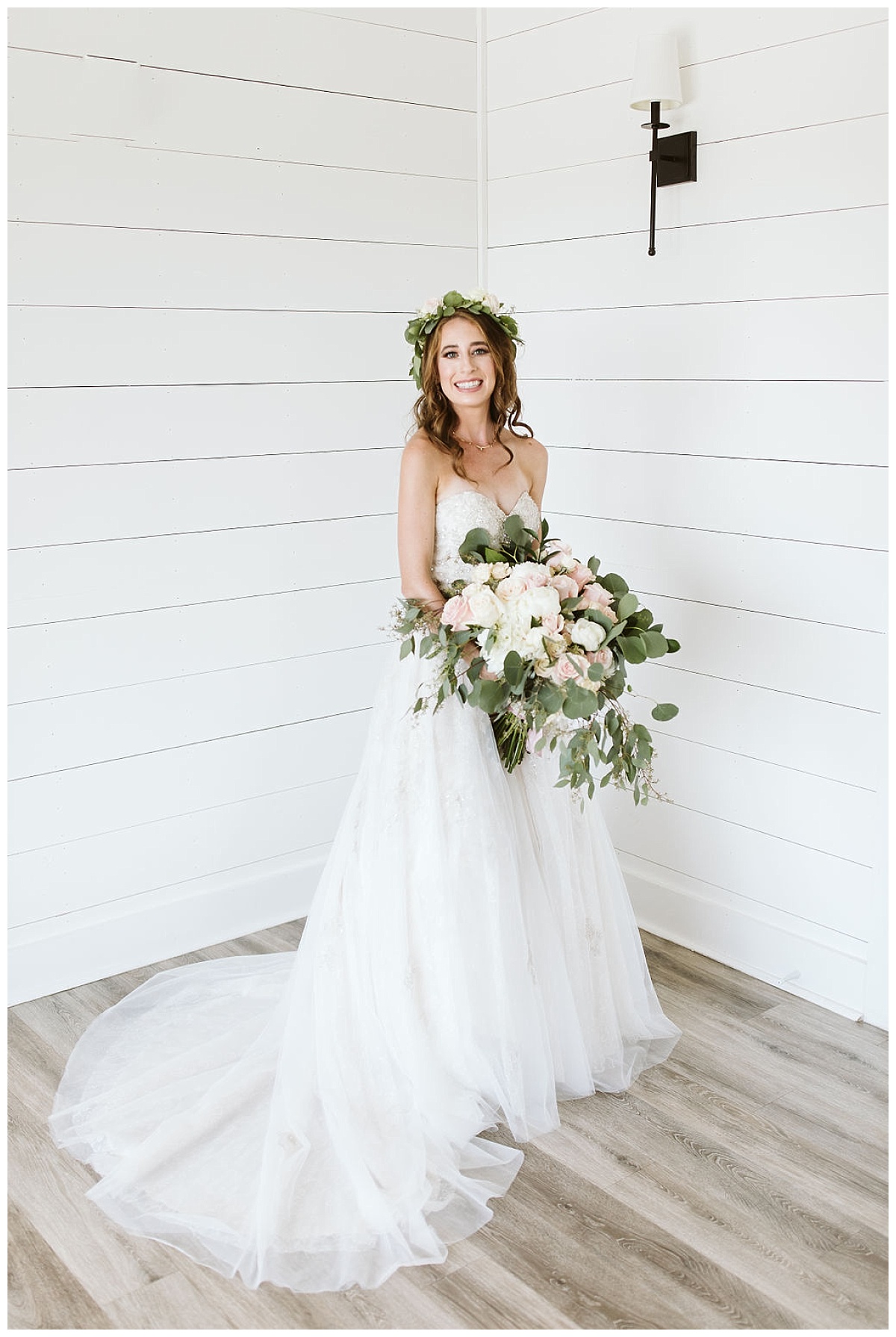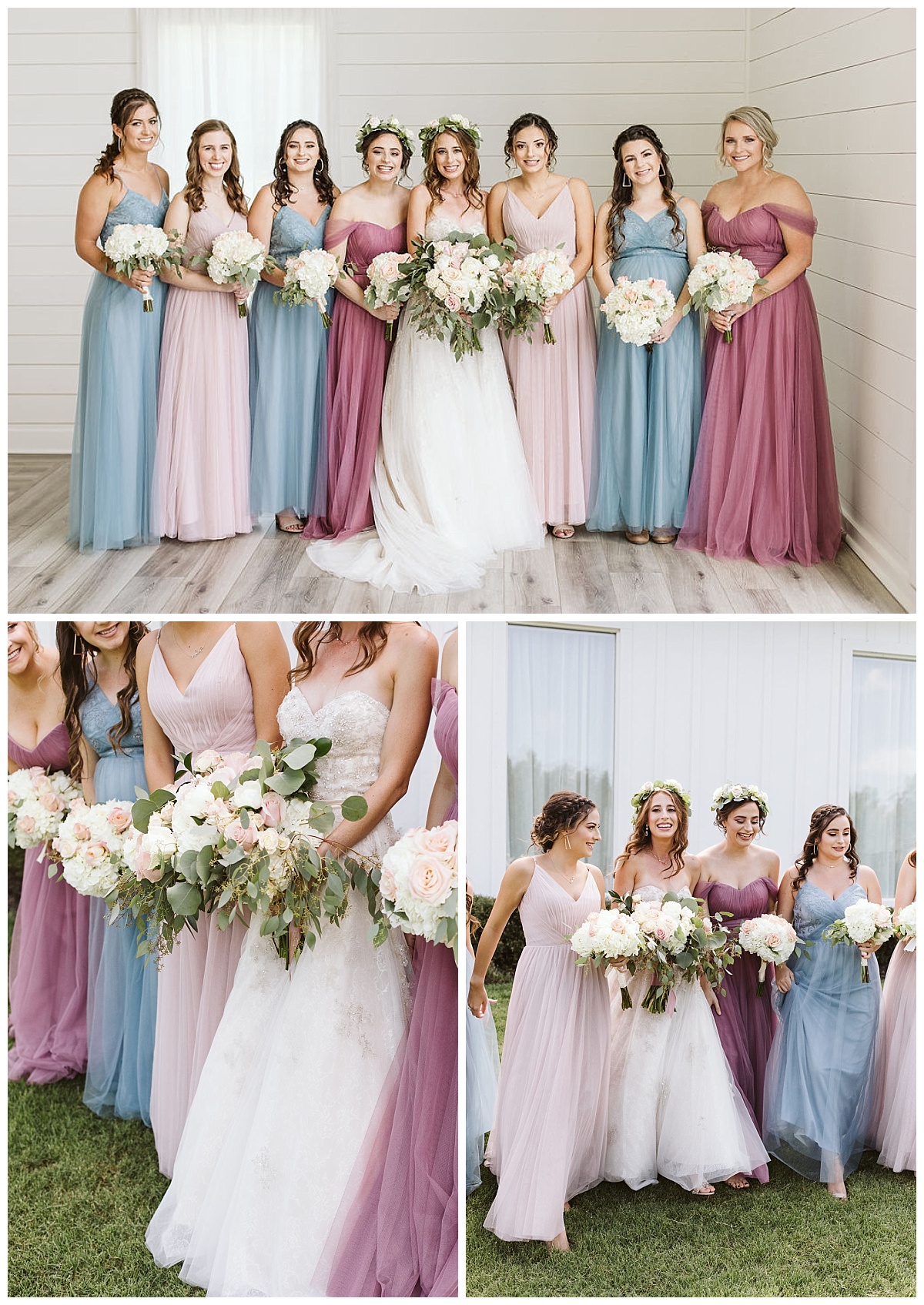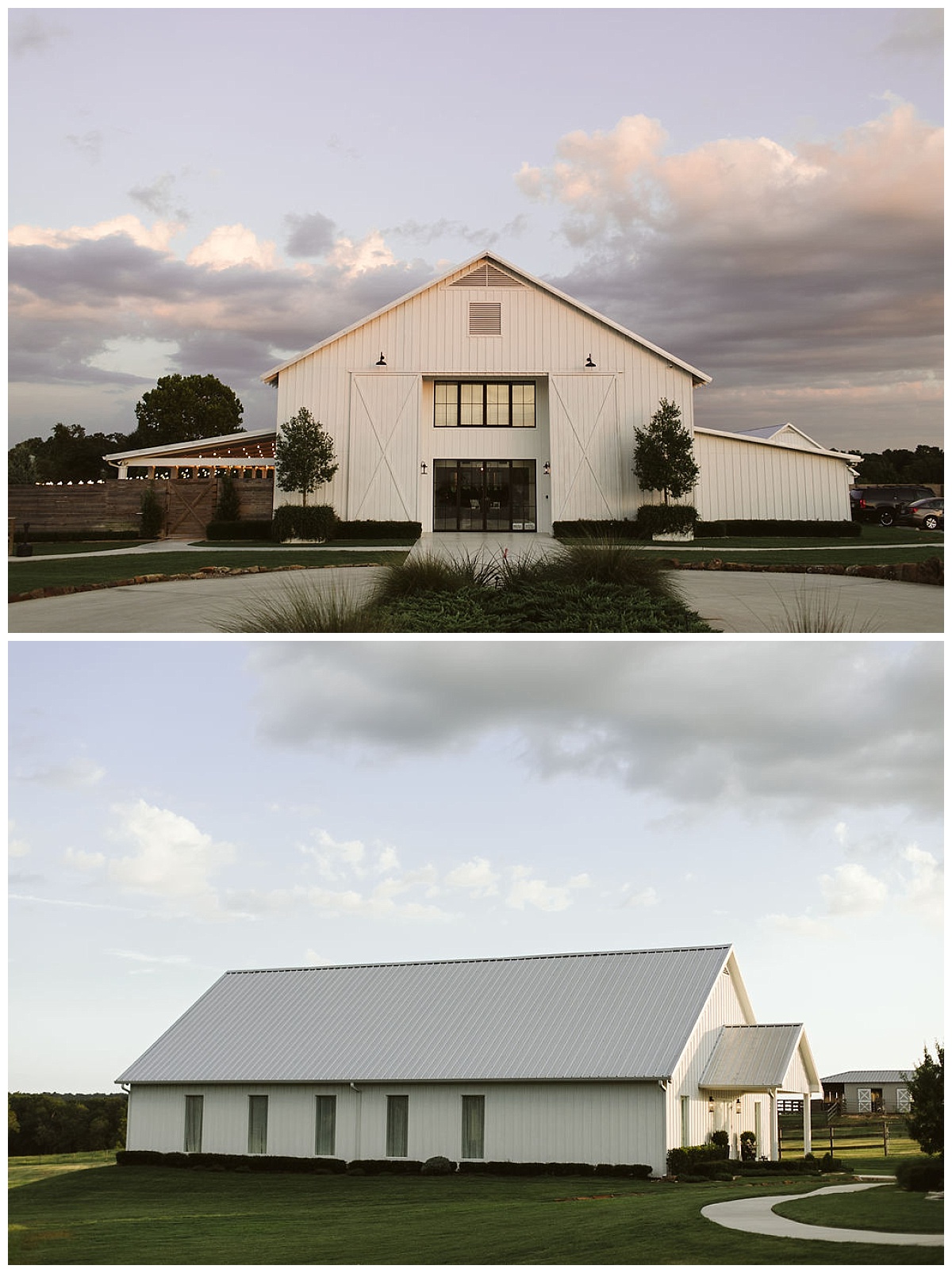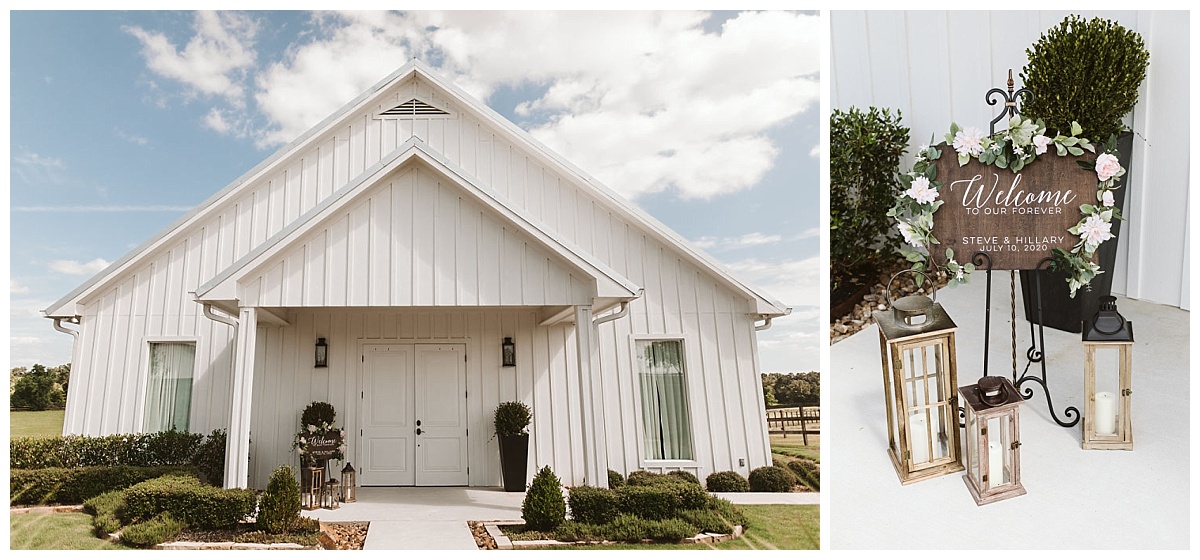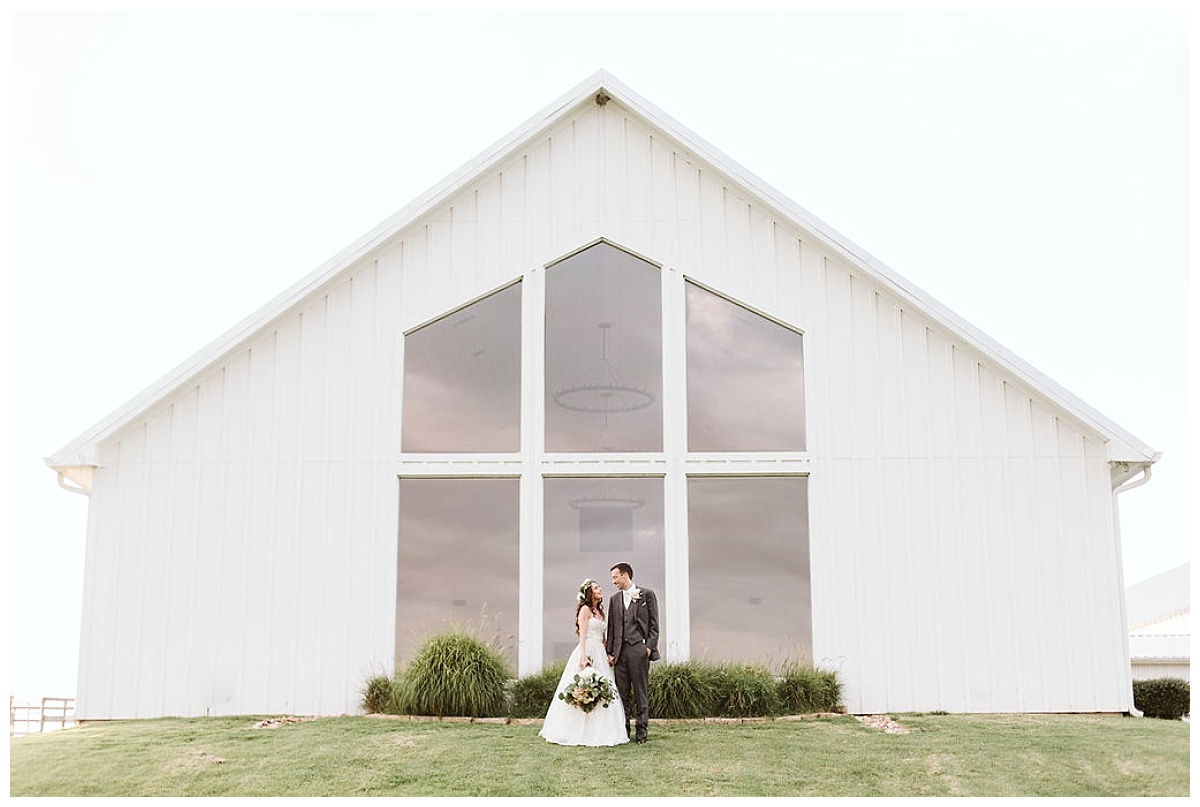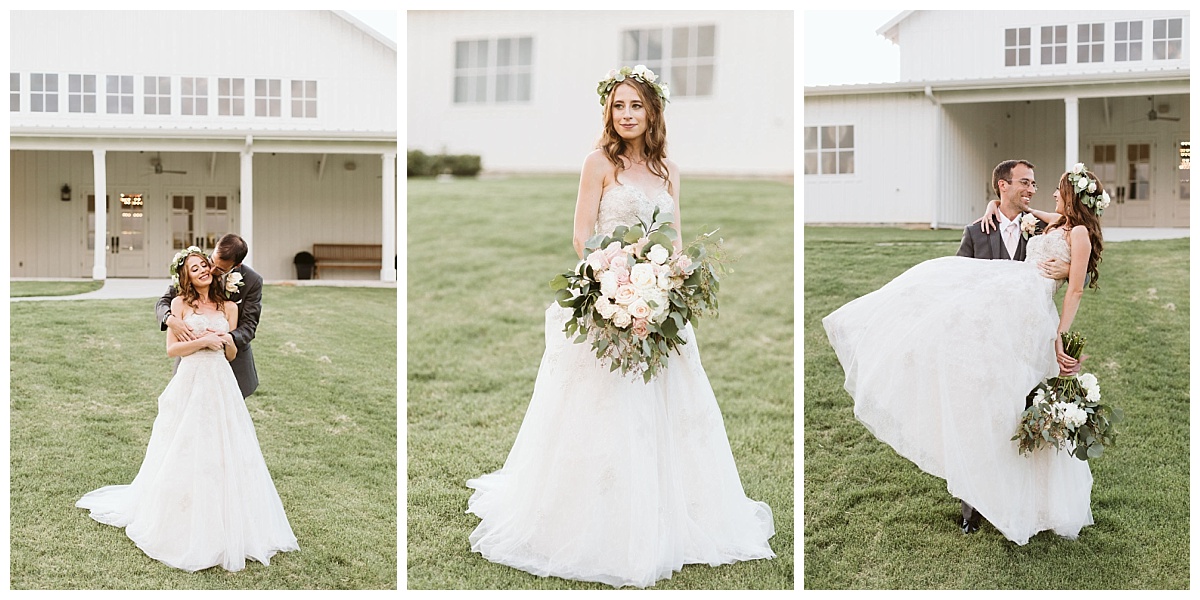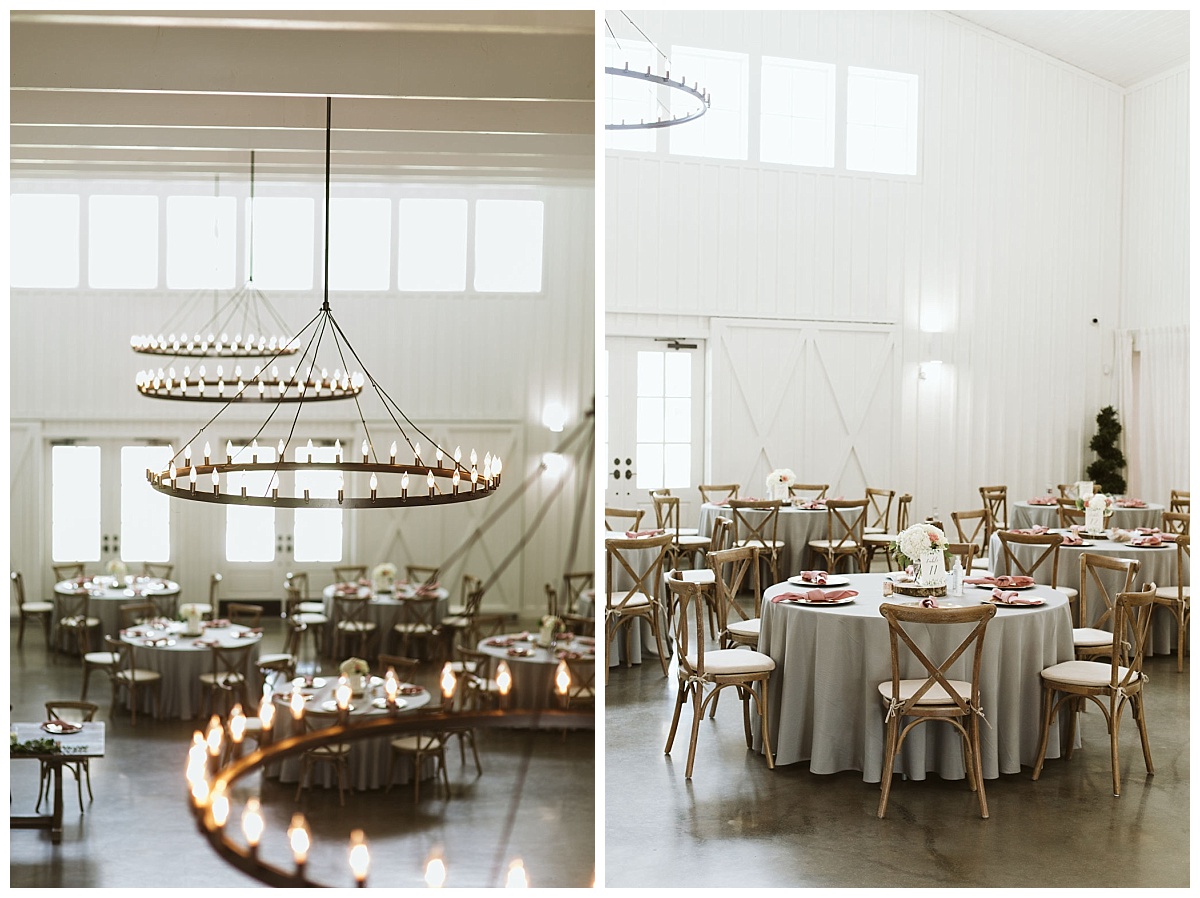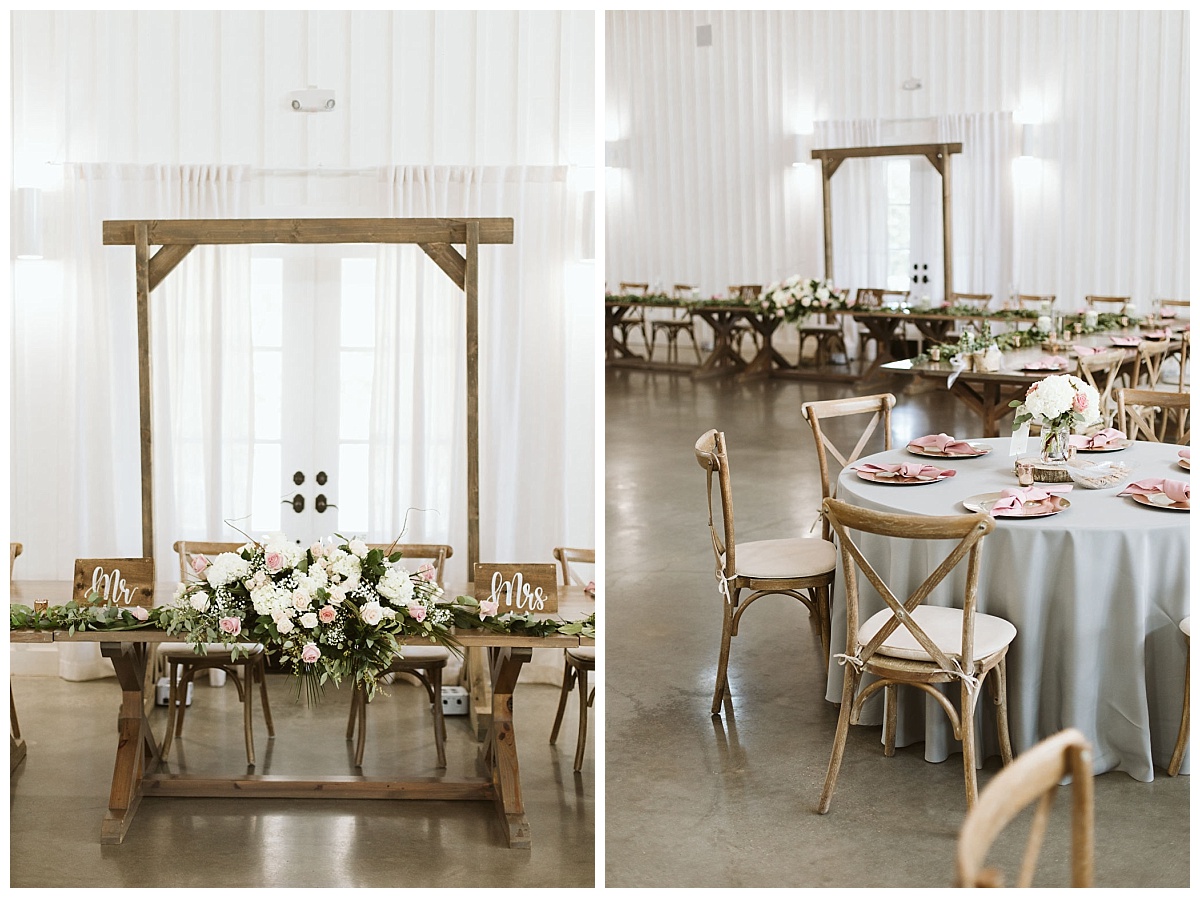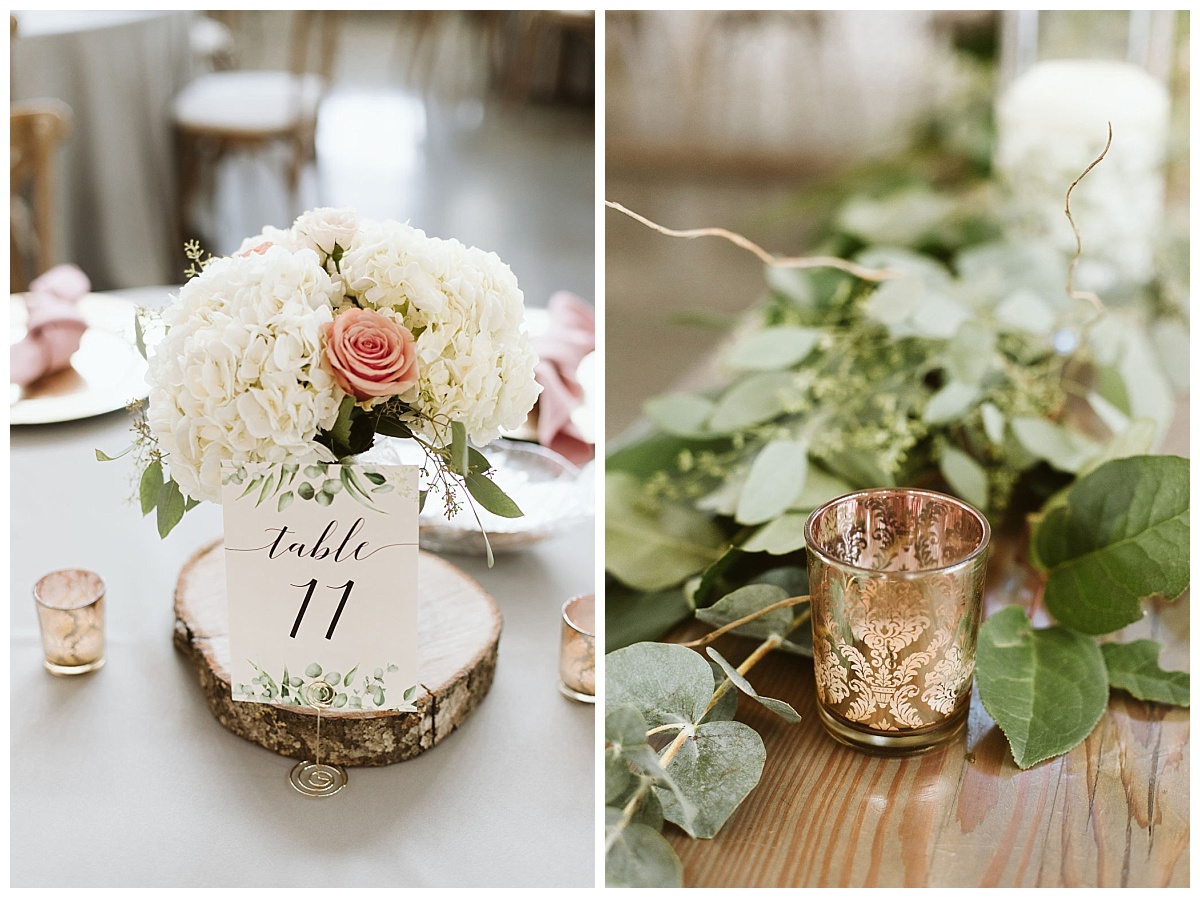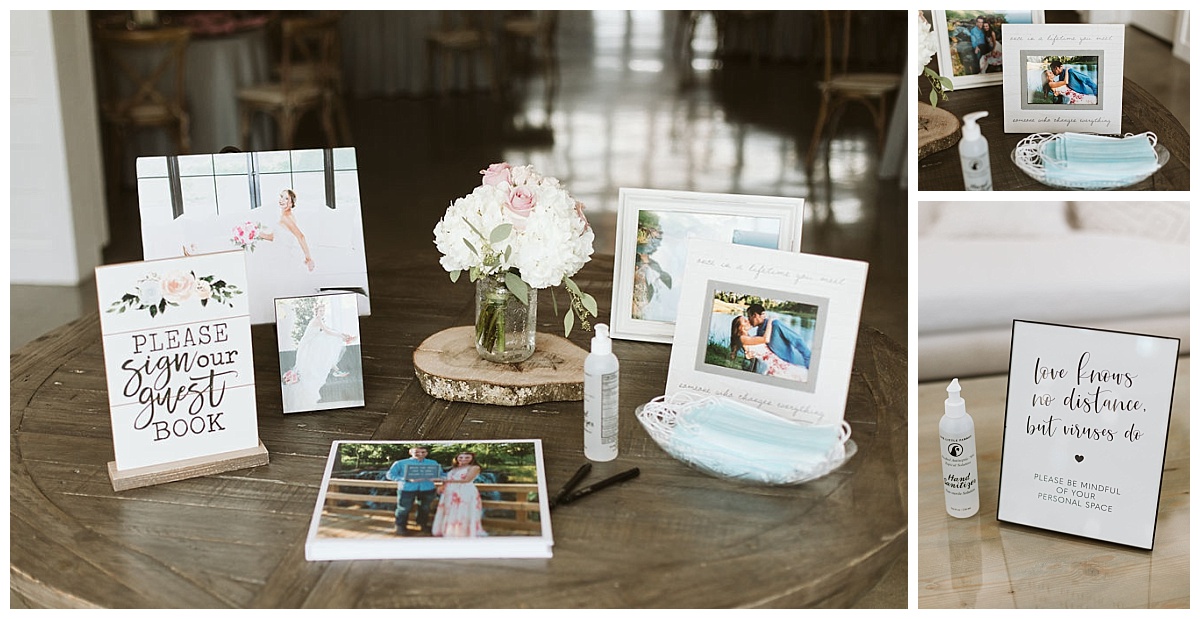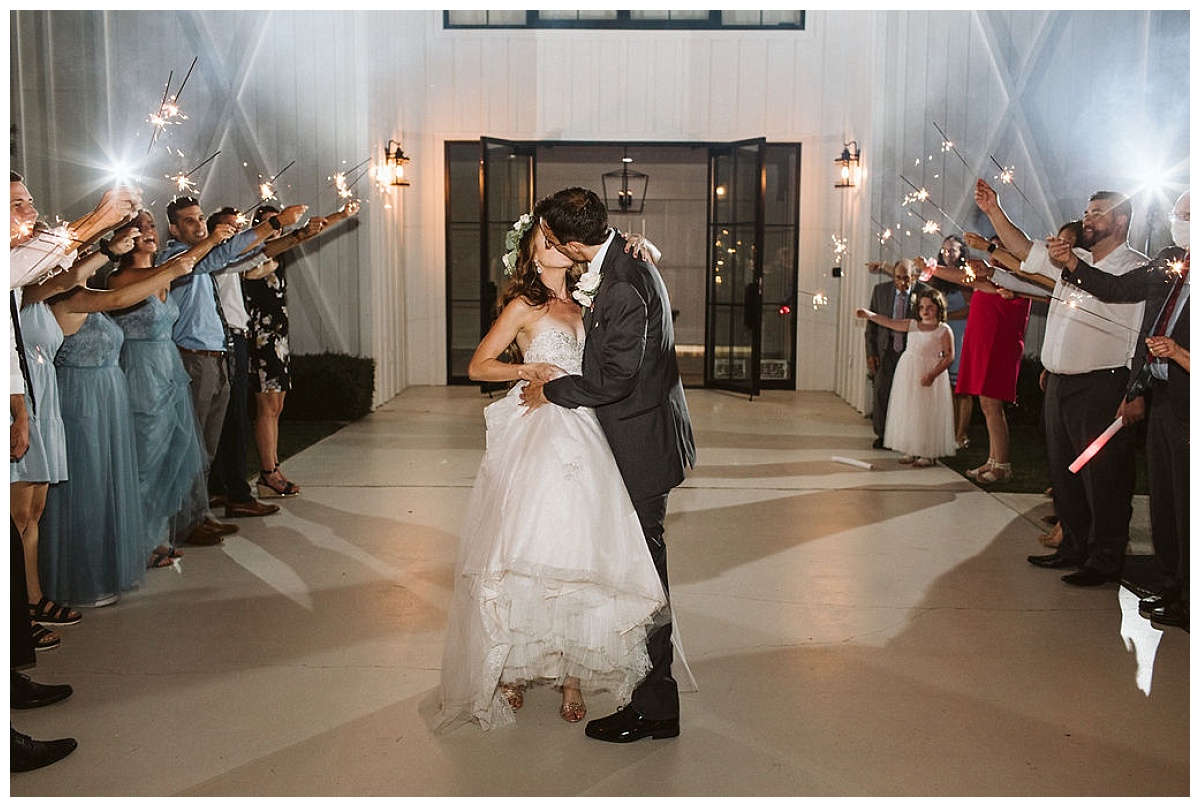 Wedding Vendors
Venue: The Farmhouse Events | Planner and Coordination: Events by Brandy | Photographer: Ali Minetree Photography | Hair and Makeup: Blushd Beauty | Florals: HEB Blooms | Videography: Petit Four Films | Entertainment: J&A Entertainment | Linens: Events to Remember | Catering: Lupe Tortilla